100 GE Points

Cherry Credits:

1,300CC

Buy Now

200 GE Points

Cherry Credits:

2,600CC

Buy Now

600 GE Points

Cherry Credits:

7,800CC

Buy Now

1,000 GE Points

Cherry Credits:

13,000CC

Buy Now

2,000 GE Points

Cherry Credits:

26,000CC

Buy Now
About
Based on the war between two nations, Yin and Zhou, Blade of Destiny (B.O.D) Online brings fast game play as well as realistic war environments to players. With over 80 different regions created from history, fight and work together to expand your nation's territories by going through with new challenges encountered throughout the game.
Defeat monsters with artificial intelligence and battle constantly in an endless war between two nations. Developed by adapting from both eastern and western game experiences, B.O.D Online presents a unique game atmosphere as well as game play.  Experience it today on B.O.D Online!
Features
Dynasty System: Select a dynasty, Yin or Zhou, and fight for where your loyalty lies. Constant PVP with the opposition.
War System:Dynasty war every 8 hours. Players will be returned to their base automatically to prepare for the bloody battle.
Enchanting System: Enchant your weapons and armor to receive upgrade and stats enhancement.
House System: Similar to guilds, houses are virtual gatherings formed by players. Alliances can be formed and House war can be declared.
Pet System: A trusty sidekick to help you in your battle against foes. High level pets can act as mounts in game.
Slaughter House: A special room with monster mobs. Only the ones who survive will be granted tons of exp and items.
How To Redeem
Login to your Cherry Exchange.
Click on 'Cherry De Mall'.
Click on the 'Redeem' button found under Blade of Desitny (B.O.D)'s logo.

Click on 'I Agree' to the Terms and Conditions.

Select value of GE Points you wish to redeem.

Input your 6-digit Security PIN to confirm the purchase.

Go to your Cherry Messenger and click on the redemption message.

Check for the e-PIN redeemed, it is displayed as ePIN Serial Number in blue.

Log on to

Blade of Destiny's official website

and select top-up on the top menu.

Select ePin and click on 'move to next process' below.

Enter the ePIN and Serial Number to get your GE Points.
Published By: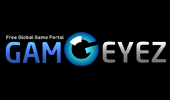 Developed By: