50 G Coins

Cherry Credits:

6,500CC

Buy Now

100 G Coin

Cherry Credits:

13,000CC

Buy Now

200 G Coins

Cherry Credits:

26,000CC

Buy Now

300 G Coins

Cherry Credits:

39,000CC

Buy Now

500 G Coins

Cherry Credits:

65,000CC

Buy Now

1,000 G Coins

Cherry Credits:

130,000CC

Buy Now
About
Welcome to GunZ, a world where fantasy and magic meet the industrial revolution, and where FPS meets RPG.
Features
Exceptional Variety in Online Action!
GunZ allows the game's characters freedom of movement in realistic fighting and agile response. Scale walls, somersault through the air and leap over obstacles.
New 3D Action Play
You can step on, run on, and jump off walls and columns making use of a variety of skillful actions. Experience and create an all-new strategic play!
Customize Your Own Unique Character
GunZ supports a total of 12 item slots per character, which allows players to full customize their chosen avatars. Pick your favorites from a wide assortment of clothing and accessory items.
A Variety of Weapons and Items
Short or long range, choose from pistols, rifles, dual wield guns, machine guns and more! Weapons also come in a variety of designs and colors, to go with your customized outfit.
How To Redeem
Log on to Gunz official website and click on 'ADD G COIN' found on the top menu.
Select 'Cherry Credits' as your preferred payment method and select the desired G Coins denomination to purchase.
Click on 'Continue' button to proceed.
You will be directed automatically to the Cherry Exchange Gateway page. Login with your Cherry Exchange credentials.
Input your 6-digit Security PIN to confirm the purchase.
Return to the merchant's site to receive your G Coins.
Published By: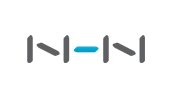 Developed By: