100 D-Coins

Cherry Credits:

10,000CC

Buy Now

200 D-Coins

Cherry Credits:

20,000CC

Buy Now

500 D-Coins

Cherry Credits:

50,000CC

Buy Now
About
Special Force is a free-to-play 3D tactical military-themed online FPS where players can personalize their own soldier by choosing from genuine elite military units from various nations such as the German GSG-9, American Delta Force and Russian Spetsnaz; and customising their overall appearances with an assortment of gear and military accoutrements.
Features
Engaging Missions
A key factor in Special Forces popularity is the selection of game modes catering to the individual, where quick reflexes and accurate aim are crucial, and teams, where strategy and teamwork add a deeper dimension to the game for players. There are also unique modes (e.g. Zombie Mode; Captain Mode) which are frequently introduced to add variety to the game.
Immersive Experience
Another key aspect of Special Force that makes the game so addictively enjoyable lies in its arsenal of in-game weapons. Popular guns in contemporary culture such as the AWP, M-16 and the Desert Eagle provide an aspect of realism while battles take place at exotic locales such as a missile facility in Ecuador or hospital in Ireland.
Accolades
Special Force has won the highest award for games in e-Sports for 3 consecutive years in Korea (awarded by the Korean e-Sports Association) and is the no.1 free-to-play online military-themed FPS game in Thailand, Philippines, Taiwan and Japan. Over 100 million gamers worldwide are playing Special Force, and now the Singapore Chapter has finally started.

N.B - Some content may not be available at the time of publishing and will be updated at a later date.
How To Redeem
Visit Special Force's official website and click on 'ADD D-COINS' at the left menu.
Select 'Cherry Credits' as the preferred payment method.
Select value of D-Coins you wish to redeem.
Click on 'Next Step' to proceed.
You will be directed automatically to the Cherry Exchange Gateway page. Login with your Cherry Exchange credentials.
Input your 6-digit Security PIN to confirm the purchase.
Return to the merchant's site to receive your D-Coins.
Published By: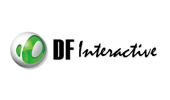 Developed By: