500 Rohan Points

Cherry Credits:

7,000CC

Buy Now

1,000 Rohan Points

Cherry Credits:

14,000CC

Buy Now

2,500 Rohan Points

Cherry Credits:

35,500CC

Buy Now

5,000 Rohan Points

Cherry Credits:

70,000CC

Buy Now

10,000 Rohan Points

Cherry Credits:

140,000CC

Buy Now
About
Rohan: Blood Feud is more than just a MMORPG with a great storyline, visually pleasing 3D graphics, kick-ass revenge mode and trading systems to die for you have to get in to appreciate this work of art!
Features
Revenge System: Resurrect, sniff out and get back at your murderer as many times as you wish to! Just try not to die too often.
Township Battles: Battle for Gold and Colony. In addition to treasure and riches, the right to tax all commercial exchanges within the town for one week goes to the winner.
Trading Center: There are several ways in which players can buy and sell goods within the game, including a website specially designed for player-to-player transactions.
Sell Smart: Consign items to NPC to sell on behalf, or bank it.
Pets and Mounts: One is cute the other sturdy and fierce, but both are useful weapons to your wins.
How To Redeem
Login to your Cherry Exchange.
Click on 'Cherry De Mall'.
Click on 'Redeem' button found under Play Rohan's logo.
Click on 'I Agree' to the Terms and Conditions.
Select value of Rohan Points you wish to redeem.
Input your 6-digit Security PIN to confirm the redemption.
Go to your Cherry Messenger and click on the redemption message.
Check for the e-PIN redeemed, it is display as ePIN Serial Number and Security Code in blue.
Log on to Play Rohan official website with your Play Rohan account and click on 'ADD RP' at the right menu.
Click on 'Prepaid Cards & E-PINs' tab.
Scroll to 'Cherry Credits' and click on 'Enter' button.
Enter the 'ePIN Serial Number' into the 'e-PIN Number' box and 'Security Code' into the 'Rohan Access Number' box to get your Rohan Points.
Published By: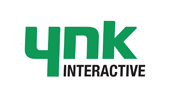 Developed By: