SD Gundam Capsule Fighter Online (SEA)
SD Gundam Capsule Fighter Online (SEA)
10,000 Cherry Credits

Cherry Credits:

10,000CC

Buy Now

20,000 Cherry Credits

Cherry Credits:

20,000CC

Buy Now

30,000 Cherry Credits

Cherry Credits:

30,000CC

Buy Now
About
SD Gundam Capsule Fighter Online – suit up your favorite Gundam and get ready to launch with or against other players online!
SD (Super Deformed) Gundam Capsule Fighter Online is the first 3D online shooting action game for Gundam. The model used in this game is a transformation of the existing Mobile Suit Gundam, owned by Sunrise Co. Ltd, into a 2-proportioned figure. This combination of an adorable appearance with powerful and stylish actions has successfully attracted a massive number of fans from all over the world.
A total of over 300 types of Gundam units are in action, where each has individual skills and distinct traits! Collect Gundam units by playing the Capsule Toy Machine or by completing quests. This game requires a keyboard and mouse, and is easy to control. There is also an auto-lock system which enables players to trace and follow enemies with ease.
Features
Enter the SD Gundam Universe with over 300 unique SD Gundam units!
Collect them all with SD Gundam's very own Capsule Machine!
Customize and pilot your very own SD Gundam unit!
Battle it out with various PVP modes!
Free To Play
How To Redeem
Login to Cherry Exchange at https://exchange.cherrycredits.com/.
Select your preferred method of top-up.
Follow on-screen instructions.
Receive top-up success message.
Login to SD Gundam Capsule Fighter Online (SEA) and start pumping your CC!
Published By: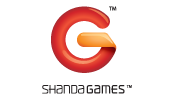 Developed By: