50 G Coins

Cherry Credits:

6,500CC

Buy Now

100 G Coins

Cherry Credits:

13,000CC

Buy Now

300 G Coins

Cherry Credits:

26,000CC

Buy Now

300 G Coins

Cherry Credits:

39,000CC

Buy Now

500 G Coins

Cherry Credits:

65,000CC

Buy Now

1000 G Coins

Cherry Credits:

130,000CC

Buy Now
About
Not just another boy's game. A military FPS experience, Soldier Front implements distinctive task force strategy found in today's modern combat.
Features
Create your own soldier and desired team force
Choosing from various task force characters such as the SAS, SEAL, Delta Force and UDT which come with distinctive weapons under different statistics of recoil and rate of fire, the player can create his/her own personalized agent.
Dynamic and realistic game play experience
The various weapons throughout the game were created with more than ten different aspects in mind including

Operation type
Amount and rate of recoil
Rate of fire
And even the minimal movements of the view caused by the drawback!
Ultimate FPS military experience
How To Redeem
Log on to Soldier Front official website and click on 'ADD G COIN' found on the top menu.
Select 'Cherry Credits' as your preferred payment method and select the desired G Coins denomination to purchase.
Click on 'Continue' button to proceed.
You will be directed automatically to the Cherry Exchange Gateway page. Login with your Cherry Exchange credentials.
Input your 6-digit Security PIN to confirm the purchase.
Return to the merchant's site to receive your G Coins.
Published By: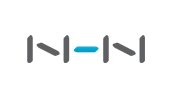 Developed By: