10,000 Cherry Credits

Cherry Credits:

10,000CC

Buy Now

20,000 Cherry Credits

Cherry Credits:

20,000CC

Buy Now

30,000 Cherry Credits

Cherry Credits:

30,000CC

Buy Now
About
Slay monsters, complete quests and most importantly, engage in exciting PvP showdowns with the exhilarating Storm Online, the latest MMORPG to hit our shores! Prepare to hold battles in a dazzling variety of worlds, from the lush green forests, dark dangerous dungeons, to even the deep underwater. Backed by a smart auto pilot navigation system, moving around the maps is just so convenient!
Thanks to its rich background story, Storm Online embraces a comprehensive quest system which includes the main quests, lateral quests, realm quests, convoy quests, prestige quests, treasure quests, national quests, devil hunting quests and also spy quests. With so many different types of quests awaiting you, boredom is definitely not an option!
Storm Online also offers the mount system, where speed enhancing mounts will be given upon completion of quests. There are many varieties of mounts available, such as Tigers, Wolves, Panthers and even an Oriental Unicorn!
Last but not least, what sets this game apart from the rest is its interactive and exhaustive PvP system! From a simple duel in Martial Arts Competition or Convoy Hijack, to bigger battles like Fort Battle, Clan Battle, Nation War and even Kingship War, this game has them all!
Features
Quick and simple sign up!
3 gender-locked classes, Mage, Warrior and Hunter to choose from
Strong online community
Advance your gaming experience with premium  in-game items
Free to play
How To Redeem
Login to Cherry Exchange at https://exchange.cherrycredits.com/.
Select your preferred method of top up.
Follow on screen instruction.
Received top up success message.
Login to Storm Online and Start Making purchases!
Published By: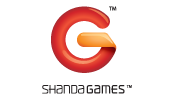 Developed By: