500 gPotatoes

Cherry Credits:

9,300CC

Buy Now

1,000 gPotatoes

Cherry Credits:

18,600CC

Buy Now

3,000 gPotatoes

Cherry Credits:

55,800CC

Buy Now
About
Fly away in the lands of fantasy & adventure! Take on quests, bring down enemies with your customized weapons and Hover Rides! Fall in love or be everyone's best friend by taking on special skills to fight alongside any class types!
Features
Tired of walking around? Try flying! Choose from powers and hover rides.
Hatch your pet! You never know what youll get!
Mail System: Send love letters to someone you admire!
Collector System: Collect rare game cards & make holes in your clothes to carry them.
Awakening System: Summon the hidden power that dwells within your weapons.
PvP, PK, Duel, or combat in any way you want!
Want to be everyone's best friend? Take up the job of an Assist and help team mates heal and fight!
How To Redeem
Login to your Cherry Exchange.
Click on 'Cherry De Mall'.
Click on 'Redeem' button found under Flyff's logo.
Click on 'I Agree' to the Terms and Conditions.
Select value of gPotatoes you wish to redeem.
Input your 6-digit Security PIN to confirm the redemption.
Go to your Cherry Messenger and click on the redemption message.
Check for the e-PIN redeemed, it is display as ePIN Serial Number in blue.
Log on to gPotato official website with your Flyff account and click on 'My gPotato' link found on the right of the page.
Click on 'Cherry Credits' on the left Menu.
Enter the ePIN Serial Number into the 'PIN Code' box to get your gPotatoes.
Published By: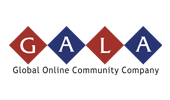 Developed By: