K.O.S. - Secret Operations
K.O.S. - Secret Operations
500 RPs

Cherry Credits:

7,000CC

Buy Now

1,000 RPs

Cherry Credits:

14,000CC

Buy Now

2,500 RPs

Cherry Credits:

35,500CC

Buy Now

5,000 RPs

Cherry Credits:

70,000CC

Buy Now

10,000 RPs

Cherry Credits:

140,000CC

Buy Now
About
News of Kim Jong-Il's sudden disappearance has spread across the world, causing chaos and tension across the major nations. Global militaries and elite forces are now called into action to assist in this period of instability.
Soldiers, keep your mission in mind at all times: "Kill On Sight".
Features
Play it your way with over 13 maps and 4 different game modes.
Form powerful clans with fellow comrades. It's time to show others you're not a force to be reckoned with!
Gain invaluable experience through leveling and special in-game skill sets.
Waiting for others to enter your room? Get some quick warming up with the KOSbots!
With its low system requirements, the fast-paced game play will be easy on your PC.
How To Redeem
Login to your Cherry Exchange.
Click on 'Cherry De Mall'.
Click on 'Redeem' button found under

K.O.S. Secret Operations

' logo.
Click on 'I Agree' to the Terms and Conditions.
Select value of RPs you wish to redeem.
Input your 6-digit Security PIN to confirm the purchase.
Go to your Cherry Messenger and click on the redemption message.
Check for the e-PIN redeemed, it is display as ePIN Serial Number and Security Code in blue.
Log on to

K.O.S. Secret Operations

' official website and click on 'ADD RPS'.
Select 'Pre-Paid Card' and click on 'Next' to proceed.
Enter the 'ePIN Serial Number' into the 'e-PIN Number' box and 'Security Code' into the 'Access Number' box to get your RPs.
Published By: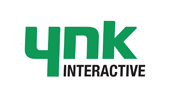 Developed By: