1,000 Campus Credits

Cherry Credits:

13,000CC

Buy Now

2,000 Campus Credits

Cherry Credits:

26,000CC

Buy Now

3,000 Campus Credits

Cherry Credits:

39,000CC

Buy Now

5,000 Campus Credits

Cherry Credits:

65,000CC

Buy Now

10,000 Campus Credits

Cherry Credits:

130,000CC

Buy Now
About
Immerse yourself in a mesmerizing world set in ancient China, at the beginning of Martial Arts chivalry. Choose your destiny by siding with the White clans, who are loyal to the Imperial Emperor, or the rebel Black clans and devote yourself into becoming a true Martial Artist!
Inspired by Chinese Wu Xia literature, let 9 Dragons bring you into a world of martial arts with powerful mind-bending techniques through fantastic animations and exciting storylines. The game features quests and adventures based on chivalrous heroes, hardcore PvP features like duels, RVR battles and PvP servers, as well as hundreds of weapons, clothes and other items for you to customize your martial artist with.
Features
A wide variety of combat moves and historical weapons
2 opposing sanctions with a total of 6 clans, each featuring 4 classes to choose from
Hundreds of different monsters with unique abilities and drops
Epithet System to earn titles through finishing quests and killing monsters
Mastery skill system to focus on special skills
An array of options for PVP
Personal duels
Massive PvP fortress battles (Storm vs Storm)
PvP servers
How To Redeem
Login to your Cherry Exchange.
Click on 'Cherry De Mall'.
Click on the 'Redeem' button found under 9 Dragon's logo.
Click on 'I Agree' to the Terms and Conditions.
Select value of Campus Credits you wish to redeem.
Input your 6-digit Security PIN to confirm the purchase.
Go to your Cherry Messenger and click on the redemption message.
Check for the e-PIN redeemed, it is display as ePIN Serial Number in blue.
Log on to 9 Dragon's official website and click on 'Buy Credit' at the top menu.
Select 'Cherry Credits' on the left menu as the preferred payment method.
Enter the ePIN Serial Number into the 'E-PIN' box to get your Campus Credits.
Published By: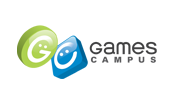 Developed By: