50 G Coins

Cherry Credits:

6,500CC

Buy Now

100 G Coins

Cherry Credits:

13,000CC

Buy Now

200 G Coins

Cherry Credits:

26,000CC

Buy Now

300 G Coins

Cherry Credits:

39,000CC

Buy Now

500 G Coins

Cherry Credits:

65,000CC

Buy Now

1,000 G Coins

Cherry Credits:

130,000CC

Buy Now
About
Providing heart-pumping fragging action in an Unreal Engine 3-based game, Alliance of Valiant Arms (A.V.A) promises multi-player online gaming and twitch-based fast action first-person shooter (FPS) action, resulting in visceral, intense combat unlike any other.
Are your senses keen and your trigger finger primed and ready to take on your enemy in a dense and dirty urban jungle? Create a character, Connect with your friends and clan online and jump into the heat of modern warfare in A.V.A!
Features
Have a feel of A.V.A's fast-paced action and robust, quick-fragging Unreal Engine 3-based FPS experience!
Numerous Game Modes. From adrenaline-pumping Team death match to the exacting tactics of an explosive demolition mode, A.V.A offers a diverse range of intense combat scenarios!
A Sundry of Maps. Engage in fervent skirmishes or strategic battles across dozens of maps spanning the European continent. With no two missions the same, every action-packed location calls for a specific variation of game play tactics.
Wide Variety of Awesome Weapons and Creative Customization. There's thousands of devastating weapon variations for players to slice, shoot, blast and obliterate the enemy! From the barrel to the trigger and everything in between, heinous unique weapons can be customized and optimized to each player's preferences.
Stop Blinking - The Game Really Looks That Good. With the polished Unreal Engine 3 technology, A.V.A provides crisp detail and stunning cityscapes as players progress through the war-torn realistic and unforgiving urban landscape of the game's battlegrounds.
How To Redeem
Log on to A.V.A's official website and click on 'Add G Coin' found on the top menu.
Select 'Cherry Credits' as the preferred payment method.
Select value of G Coins you wish to redeem.
Click on 'Continue' to proceed.
You will be directed automatically to the Cherry Exchange Gateway page. Login with your Cherry Exchange credentials.
Input your 6-digit Security PIN to confirm the redemption.
Return to the merchant's site to receive your G Coins.
Published By: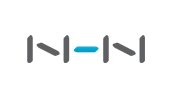 Developed By: