500 gPotatoes

Cherry Credits:

9,300CC

Buy Now

1000 gPotatoes

Cherry Credits:

18,600CC

Buy Now

3000 gPotatoes

Cherry Credits:

55,800CC

Buy Now
About
Allods Online, voted Best Game and Audience Choice at the Russian Game Developers Conference in 2009, is a revolutionary sci-fi fantasy MMORPG developed by Astrum Nival over four years with a budget of $12 million. Two warring factions, League and Empire, vie for control of Allodsislands floating in the Astral. The game is one of the largest and most comprehensive MMORPGs ever created, featuring a vast and gorgeously realized world, 6 races, 8 archetypes, 28 classes, and over 2,000 quests. Allods' top quality production values feature full motion capture animation, art by internationally award-wining artists, and a soundtrack by Mark Morgan, the composter of Dexter and Fallout 1 & 2.
Aboard an Astral ship, players can explore the ever-changing Astral, discover uncharted Allods, engage in ship-to-ship combat, and fight massive Astral demons.
Features
Two main factions, with 6 different races in the land of Sarnaut. More than 20 classes for you to try out!
Create and collect powerful items that will aid in your journey.
Seek the help from fellow guild mates to complete complicated quests, instances and raids.
Allods Online offers an extensive and unique PvP experience, found in contested zones such as the Holy Lands, as well as in special arenas and the Astral.
Everyone in Allods Online has a chance to build their own Astral ship! Take off into the Astral with your buddies and discover new environments and monsters never before seen!
Don't forget to relax and take part in Sarnaut's most entertaining pastime, Goblinball!
How To Redeem
Login to your Cherry Exchange.
Click on 'Cherry De Mall'.
Click on 'Redeem' button found under Allods Online's logo.
Click on 'I Agree' to the Terms and Conditions.
Select value of gPotatoes you wish to redeem.
Input your 6-digit Security PIN to confirm the redemption.
Go to your Cherry Messenger and click on the redemption message.
Check for the e-PIN redeemed, it is display as ePIN Serial Number in blue.
Log on to gPotato official website with your Allod's Online accountand click on 'My gPotato' link found on the right of the page.
Click on 'Cherry Credits' on the left Menu.
Enter the ePIN Serial Number into the 'PIN Code' box to get your gPotatoes.
Published By: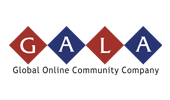 Developed By: