500 gPotatoes

Cherry Credits:

9,300CC

Buy Now

1,000 gPotatoes

Cherry Credits:

18,600CC

Buy Now

3,000 gPotatoes

Cherry Credits:

55,800CC

Buy Now
About
Stand forth against the darkness from the Great War and fight to unite The Kingdom of Providence. Only righteous warriors shall prosper in this epic battle!
Features
Experience the new Possibility Space technology! Start playing while you download the game
client!
Take your pick amongst the finest warriors in the realm Assassin, Devotress, Dungeon Archer, Illusionist, Pangolan, Pit Fighter.
Build up your faction of mighty fighters in your customized Warrior Hall.
Discover The Kingdom of Providence through solo quests, adventure mode, multiplayer campaigns
and PvP.
Life after death: Summon fallen warriors into the battlefield, imbue them into formidable
equipment upgrades, or grant them another chance to live and prove their worth.
How To Redeem
Login to your Cherry Exchange.
Click on 'Cherry De Mall'.
Click on 'Redeem' button found under Rappelz's logo.
Click on 'I Agree' to the Terms and Conditions.
Select value of gPotatoes you wish to redeem.
Input your 6-digit Security PIN to confirm the redemption.
Go to your Cherry Messenger and click on the redemption message.
Check for the e-PIN redeemed, it is display as ePIN Serial Number in blue.
Log on to gPotato official website with your Rappelz account and click on 'My gPotato' link found on the right of the page.
Click on 'Cherry Credits' on the left Menu.
Enter the ePIN Serial Number into the 'PIN Code' box to get your gPotatoes.
Published By: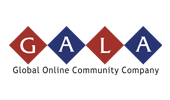 Developed By: