500 RPs

Cherry Credits:

7,000CC

Buy Now

1,000 RPs

Cherry Credits:

14,000CC

Buy Now

2,500 RPs

Cherry Credits:

35,500CC

Buy Now

5,000 RPs

Cherry Credits:

70,000CC

Buy Now

10,000 RPs

Cherry Credits:

140,000CC

Buy Now
About
Seal Online: Eternal Destiny retains the same vibrant atmosphere as its predecessor with its whimsical characters and colorful world, while enhancing game play with new features and content.

The anime MMORPG begins with six different classes to choose from, which can be upgraded to a second tier with two different pathways per class, dependent on which role a player would like to take on.

The land of Shiltz comprise of quests that enable players to level their characters in an expansive world, while playing with others from around the globe.
Features
Speed Partying: Players can level quickly through a party match system conveniently located in the game's interface.
Couple Leveling:This system allows couples to gain matching costumes, prizes, and gifts while they play together.
Raiding: Players can gather their friends from other servers into guilds, to team up for battle against high level monsters.
Crafting: The crafting system allows players to refine weapons and armor with monster drops, in order to enhance their gear for special abilities and effects.
Character Profile: Profiles are available in game where players can share information about themselves for a more interactive community
Morphing: The Polymorph system enables players to transform into creatures.
PVPing: Players can combat other players in the Catacombs arena to test their skills before battling real monsters.
Pets: There is a variety of pets which players can find, feed, raise, and evolve, to enhance game play.
How To Redeem
Login to your Cherry Exchange.
Click on 'Cherry De Mall'.
Click on 'Redeem' button found under Seal Online's logo.
Click on 'I Agree' to the Terms and Conditions.
Select value of RPs you wish to redeem.
Input your 6-digit Security PIN to confirm the purchase.
Go to your Cherry Messenger and click on the redemption message.
Check for the e-PIN redeemed, it is display as ePIN Serial Number and Security Code in blue.
Log on to Seal Online's official website and click on 'ADD RPS'.
Select 'Pre-Paid Card' and click on 'Next' to proceed.
Enter the 'ePIN Serial Number' into the 'e-PIN Number' box and 'Security Code' into the 'Access Number' box to get your RPs.
Published By: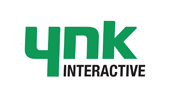 Developed By: