5,000 Netmarble Cash

Cherry Credits:

6,500CC

Buy Now

10,000 Netmarble Cash

Cherry Credits:

13,000CC

Buy Now

20,000 Netmarble Cash

Cherry Credits:

26,000CC

Buy Now

30,000 Netmarble Cash

Cherry Credits:

39,000CC

Buy Now

50,000 Netmarble Cash

Cherry Credits:

65,000CC

Buy Now

100,000 Netmarble Cash

Cherry Credits:

130,000CC

Buy Now
About
Uncharted Waters Online, the newest massively multiplayer online game (MMO) from global gaming portal Netmarble, brings the Age of Exploration to online gamers in North America and Europe. With a true massively multiplayer aspect that features maximum 1000 vs. 1000 player-versus-player (PvP) sea-fights, Uncharted Waters Online adds a historical, seafaring twist to the world of free-to-play online games. Developed by TECMO KOEI GAMES, Uncharted Waters Online owes its origin to the iconic Uncharted Waters video game series, which was first released in 1991 on MSX and NES.
In Uncharted Waters Online, players will choose their allegiance to one of six countries: Portugal, Spain, England, the Netherlands, France or Venice. Three basic character classes include adventurer, merchant and soldier, and the experience can be further personalized by choosing a trade and buying or building a sea-worthy vessel to set sail on the open seas.
Features
Massive Battle of Maximum 1000 vs. 1000 Players.
Sailors can engage in truly massive multiplayer battles on the high seas, defending their ships from pirates or commencing attacks on competing merchant vessels.
Live the Age of Exploration.
Adventurers can be the first to find uncovered ancient historic places and artifacts, experience the victory of finding a new land and discover uncharted seas, following in the footsteps of Christopher Columbus and other great explorers.
Nearly Endless Gameplay.
Hardcore or casual, years of playtime is guaranteed, with ample lands to visit, people to meet and things to explore. There are thousands of artworks, artifacts, regional special products, and discoveries, as well as more than 75 professions and 100 skills to master.
Have it Your Way.
Gamers can buy or build their own ships and point their compass North to embark on adventures of their choosing. Apartments, islands and characters can also be customized for a unique in-game experience.
Conquer the World.
There are hundreds of neutral cities to conquer to take advantage in economy and politics. Players can invest in cities to increase a nation's influence, or wage war with other players to conquer their territory.
Sophisticated Economy System.
Uncharted Waters Online is not only about conquering and sailing across the ocean, it's also about economy and politics. Maintaining relationships with other cities and towns progresses a players influence and status.
How To Redeem
Log on to Uncharted Waters Online's official website and click on 'Fill NC' under 'Shop' found on the top menu.
Select Cherry Credits as the preferred payment method.
Select value of Netmarble Cash you wish to redeem and click on 'Next'.
Click on 'Ok' to proceed.
You will be directed automatically to the Cherry Exchange Gateway page. Login with your Cherry Exchange credentials.
Input your 6-digit Security PIN to confirm the purchase.
Return to the merchant's site to receive your Netmarble Cash.
Published By: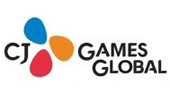 Developed By: