1,000 iCash

Cherry Credits:

13,000CC

Buy Now

+ Bonus 40 iCash!

2,000 iCash

Cherry Credits:

26,000CC

Buy Now

+ Bonus 250 iCash!

5,000 iCash

Cherry Credits:

65,000CC

Buy Now

+ Bonus 1,000 iCash!

10,000 iCash

Cherry Credits:

130,000CC

Buy Now
About
Take up your sword and brave the storms in an epic 2D side-scrolling fantasy world. You certainly won't be disappointed with Ndoors Interactive's new addition, WonderKing! Round Infinity, fight!
Features
Start your journey from any of the 4 base classes, each having their own special skills and abilities.
Dare to be King! Emerge victorious in a grand PvP siege warfare.
Don't forget your indispensable comrades: Agile mounts, high-tech transportation vehicles, intelligent pets, and more!
Imbue powerful items to give you that extra edge in battle!
Beautify your personal space in-game where you can take a quick break from grueling journeys or display your magnificent array of trophies. Now that's what you call "home"...
How To Redeem
Login to your Cherry Exchange.
Click on 'Cherry De Mall'.
Click on 'Redeem' button found under WonderKing's logo.
Click on 'I Agree' to the Terms and Conditions.
Select value of iCash you wish to redeem.
Input your 6-digit Security PIN to confirm the purchase.
Go to your Cherry Messenger and click on the redemption message.
Check for the e-PIN redeemed, it is display as ePIN Serial Number in blue.
Log on to WonderKing official website and click on "buy iCash" at the left menu.
Select 'Cherry Credits' as the preferred payment method.
Enter the ePIN Serial Number into the PIN Code box and 'Security Code' into the PIN Password box to get your iCash.
Published By: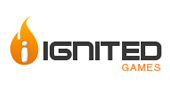 Developed By: