Buy Dragon Nest USA Credits
About
Hailed as the next-gen action RPG (known as MO Action in Korea), Dragon Nest is designed to keep you at the edge of your seat with its dynamic game play and visually arresting graphics.
Immerse yourself in the world of Lagendia, a once peaceful world, now sieged by evil dragons. In these times of darkness, the people of Lagendia pray for the bravest heroes to bring forth a light of hope in the lands once more. Will you answer their pleas
Choose from 9 unique hero classes (Warrior, Sorceress, Archer, Cleric, Academic, Kali, Lancea, Assassin and Machina) and let your courage take you on an unforgettable adventure. Get thrilled by the adrenaline-pumping dungeons, face off with hordes of ferocious monsters and gear up for the ultimate showdown with the legendary masters themselves - the dragons!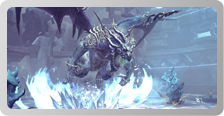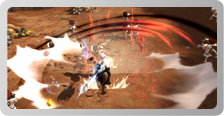 Features
Thrilling MMO action
Infinite combos
Intense PVP action
Immersive fantasy world
Free To Play
More Like This
You May Also Like