Get 10% bonus Wcoin during Webzen Summer Fest 2019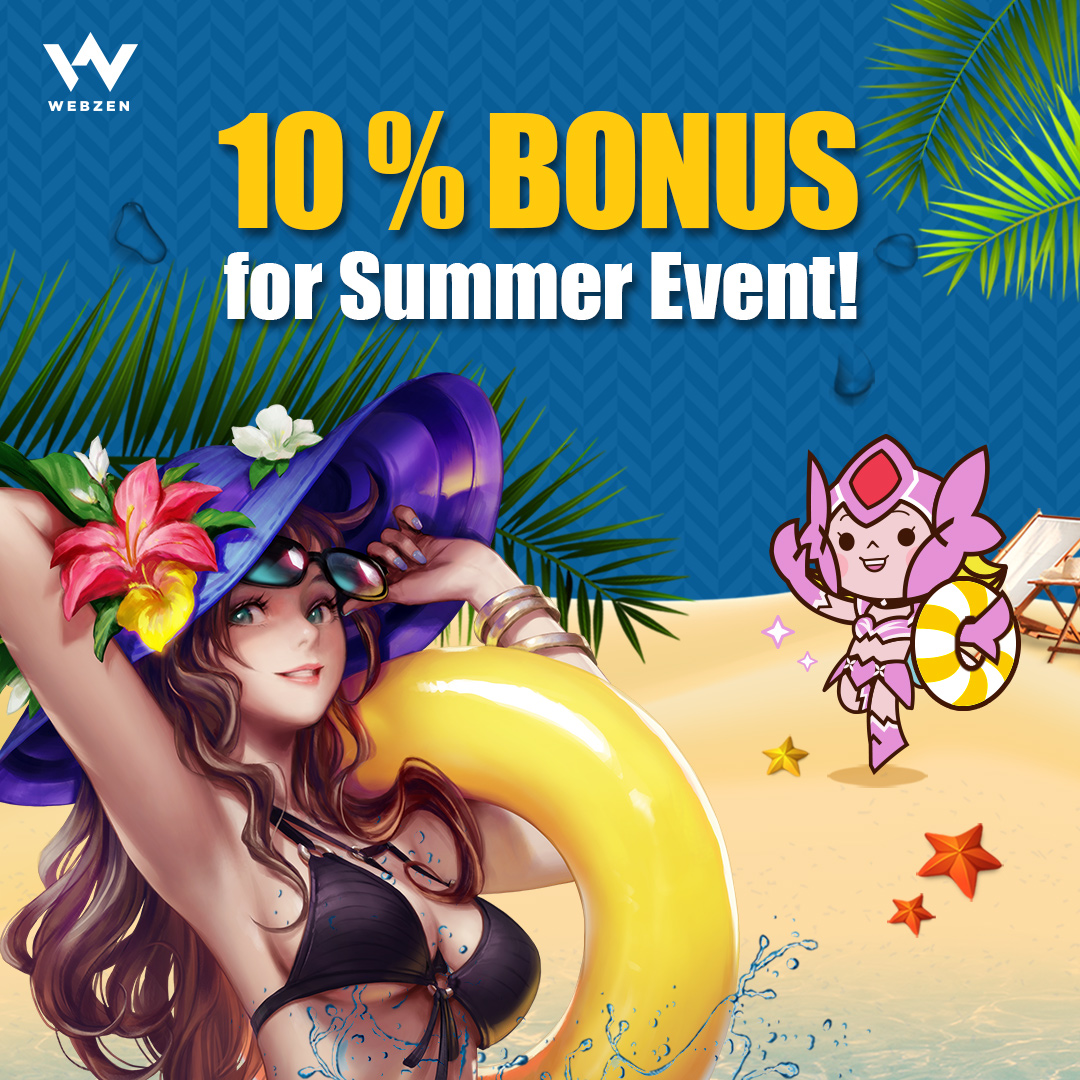 Dear Cherry Users,
Webzen Summer Fest 2019 is here! From 23 July 2019 0900HRS (UTC) to 6 August 2019 0700HRS (UTC), receive 10% bonus Wcoin when you top up via ePIN!
So hurry, purchase and top up your Wcoin ePIN now at Cherry Credits!
Note:
ePIN code must be redeemed first, in order to receive Bonus Wcoins.
Games found in Cherry Credits using Wcoin: Flyff, Rappelz, Continent Of The Ninth Seal, MU Online
Redzen ePIN is not included in the promotion event.