Recharge and win Bonus CP(B) and TQ Point Card!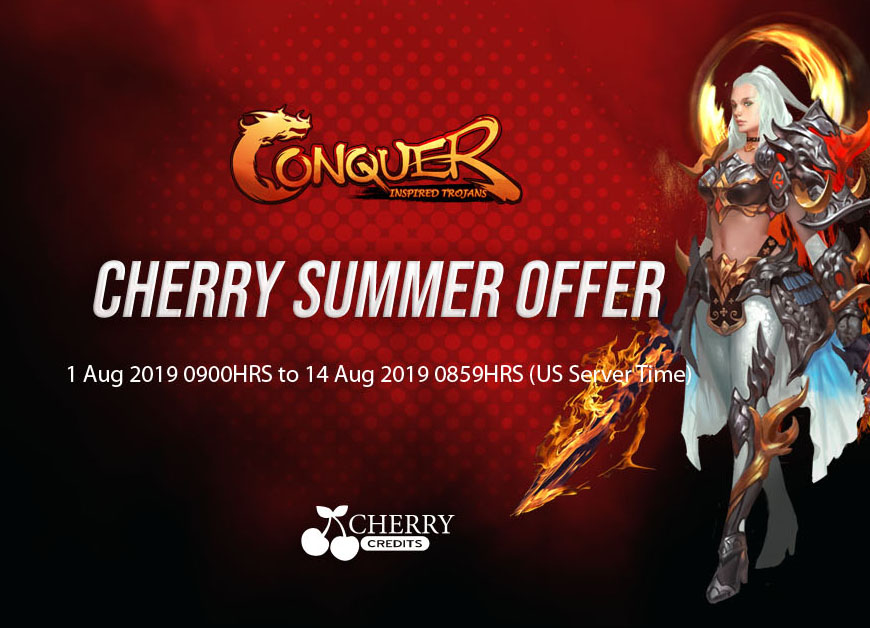 Get ready for the Cherry Summer Offer for Conquer Points! From 1 Aug 2019 0900HRS to 14 Aug 2019 0859HRS (US Server Time), recharge CP with Cherry Credits to win great rewards!
Be the top 30 players with highest recharge amount via Cherry Credits by the end of the event to get rewarded with bonus 15% CP(B)! What's more? Among the top 30, the top 10 players will get a 29.99 TQ Point card as extra reward!
Hurry now and recharge CP via Cherry Credits here!
Note:
The awarded CP(B) will be sent to you via mail system in game within 10 days after the event. (Conquer Online staff will contact you to confirm the email address)
"Recharge amount" is calculated based on the credit amount recharged by player via Cherry Credits during the event period.